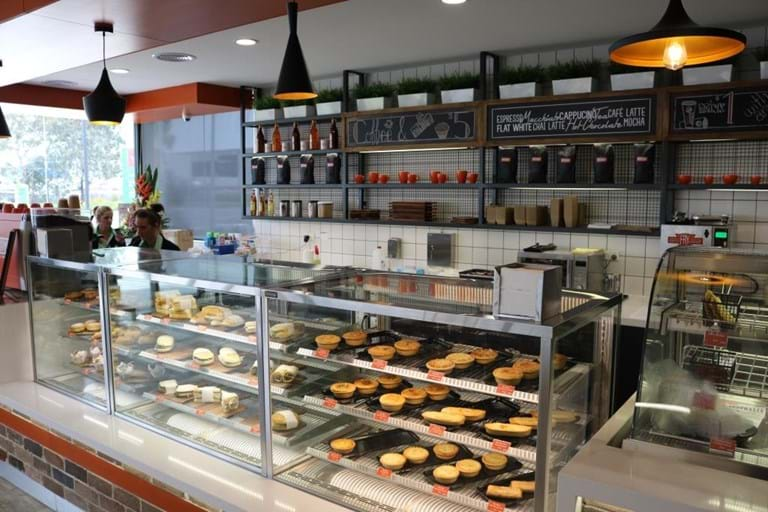 We are proud to have been the food equipment supplier for the new BP site at Smeaton Grange, operated by Eddy Nader.

Eddy engaged a retail designer for his new site and the brief was to create a modern, customer focused "café" feel that would drive increased food sales for the surrounding industrial businesses and passing traffic.

The greenfield site afforded Eddy design flexibility. A long food counter was designed that enabled the cooking equipment – Perfect Fryer, Speed Oven and Regular Oven to be located at the back of the counter. The display equipment – Kentucky Hot Display for unwrapped cooked product, Cossiga heated cabinets for pies and pastries and refrigerated cabinets for sandwiches and cold pastries is on the front counter enabling customers to clearly see the range of food on offer. "This design enables console staff to serve and cook food with ease." said Michael Brick of Meris Food Equipment.

"The cooking equipment we selected is all automated for a consistent result every time and is safe and simple to use. It has provided us with the opportunity to introduce a diverse range of new food that is proving popular with our customers" said Eddy. " Five weeks in we are seeing daily food sales growth and are confident we are going to achieve our lofty sales targets"
We wish Eddy and his team the best of luck for continued success !!